We at SOLO Aurora Pool Table Movers have years of servicing pool tables in Aurora and surrounding areas. We understand that an essential part of buying a new or used pool table is how well that is installed. You can be sure that our technicians are the best possible option because we provide a premium service. Our workmanship is backed by an exclusive 1-Year service guarantee issued in writing by the American Billiard Installers Association.

Aurora pool table movers – SOLO. Experienced, guaranteed service.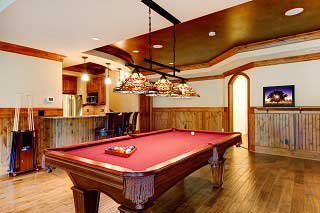 If you're looking for the best pool table services in town, you've come to the right place. Our clients rely on our excellent performance and customer service.
Moving your pool table with SOLO includes the teardown, safe transport, and setup with expert leveling. Recovering with the existing material is possible if it is in good condition. However, the best time to refelt with new cloth is when the pool table is in pieces.
We have been servicing pool tables and caring for professional pool table moves for years. Our trained pool table movers have extensive experience in all pool table moves.
Installers will set up new and used pool tables throughout Aurora and surrounding areas. We can recover your pool table with new material if you require it. We guarantee the leveling on applicable pool tables. Complete pool table moves from one house to another, and we service local businesses also.
SOLO performs moves in homes, businesses, and garages! We handle every aspect of pool table moves, disassembly, pool table installations, also moves to and from storage units.
We gladly service Aurora, and we can travel to surrounding areas like Chicago, Naperville, Elgin, Rockford, Racine, Batavia, Geneva, Warrenville, St Charles, Winfield, Plainfield, Lisle, Wheaton, Bolingbrook, Woodridge, Carol Stream, Little Rock, Campton Hills, Frankfort. Don't hesitate and give us a call.
Slate-top pool tables should be moved by professional pool table movers only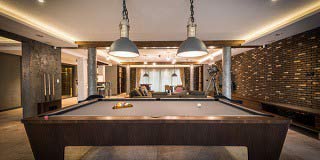 Be careful of people who are cheap and claim a lot of experience. This is a red flag, and if you're a conscious consumer, consider using a company backed by the organization representing the billiard service industry.
With years in the business, we've acquired a high knowledge of expertise and take pride in every setup and installation. A complete pool table move involves the proper teardown, transport, and expert setup with precise leveling. Only trained pool table mechanics can provide this level of service and therefore ensure a professional playing experience.
Professional pool table installers of Aurora
What are your choices when you have a nice billiard table to move? Our history as a family-owned business in the billiard moving and assembly industry spans over 40 years. We work with pool table installers in many areas. With exposure to the standard practices in the pool table service business at levels that no other company could understand.
Our mission has been to give our customers the best and most reliable service possible. We are the only company offering a written guarantee that a risk-free service for you. Traditionally, pool table installers are a one or two-man service with no customer support, guarantees, or even legal business.
Our team can fill those weaknesses with a customer support team that will always be available. We have taken the business to a higher level, and our mission holds today as it did a decade ago. Improving our customers' experience in the billiard industry is our primary cause. Our installers give our clients a risk-free service, and we are dedicated to raising standards in the billiard industry.
We will properly break down your table or move it from a storage facility, garage, or room. If you need carpet laid, do not try to move your pool table! Let us professionally install the pool table for you.
Professional pool table installers advise changing out the felt of your table at the time of the move
Let us know in advance. We will have the material ready in your desired color. Our professional pool table installers also work with standard woolen pool table cloth and tournament-grade worsted materials. Not sure which size table will fit best in the room? Check out a chart with the pool table room sizes to verify table will fit.
Replacing a pool table felt is a delicate issue and should be performed carefully. We will remove the existing felt from your table, replacing it with the industry's highest-quality pool table felt. Our customers can choose from over 30 different colors of pool table felt. Check out what color you need for your pool table refelting service before you call us.
Our technicians have plenty of experience in the industry and are naturally expert pool table installers. We can outstandingly setup, relocate and refelt any slate top pool table. We know how to build a table from the ground up and level it to perfection.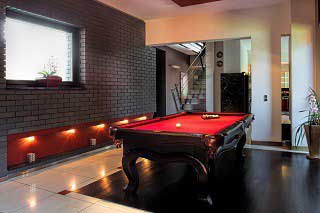 Additional pool table services that we offer
Disassemble a 3-piece slate pool table and move it to storage
Disassemble a 3-piece slate pool table, take it outside to storage or moving truck
Pick up a pool table from storage, deliver and install
A move with two appointments (breakdown, relocation within the same property, and setup) to change the flooring.
Disassemble and crating of a three-piece slate-top table
complete moves within the same property
Our specialty is complete pool table moves and professional pool table installations. We also provide other pool table services, such as refelting.
We have installed thousands of pool tables in the past years and have over 20 years of experience. SOLO is a member of the ABIA and takes pride in all of our work. We also guarantee the quality of our workmanship.
Feel free to call us with any questions you may have.
We also offer a professional shuffleboard movers service. Contact us to get your quote and schedule your service.